Benoak Devon Stud Females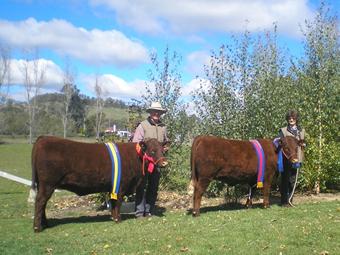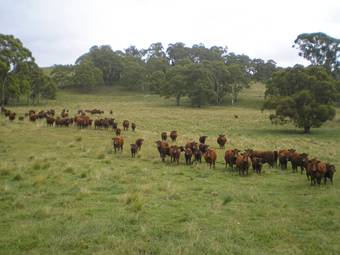 BREEDING OPERATION CONSISTS OF:
80 Registered females, these are the cream of our pure bred Devons.
250 to 300 Purebred commercial females
200 to 250 Crossbred females, all at least ½ ¼ Devon.
Where the Devon base is at the heart of our successful crossbreeding operation.
SELECTION CRITERIA FOR ALL FEMALES:
Quiet Temperament
Conformation and adequate frame size
Fertility
Unassisted calving
Udder and teat structure along with Milk supply
Constitution and longevity
And above all, the ability to produce progeny that are competitive in today's market.
If these attributes aren't achieved there is no room for second chances.
Any persons interested in purchasing Devon females, stud or commercial, please refer to the 'Contact Us' page
Copyright © 2009 - to present - Benoak Devon Stud - Responsively Re-engineered, Hosted & Mintained by Boultons Web Dev & IT